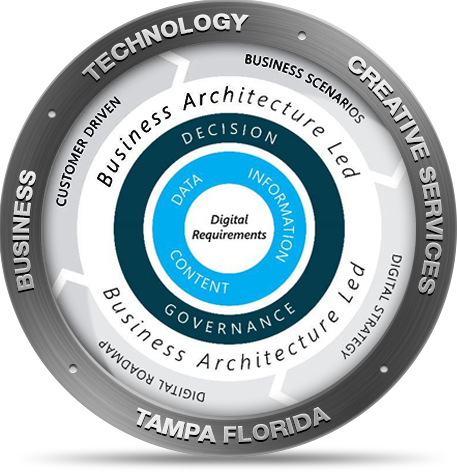 Increase your online visibility with a Digital Strategy.
Do you have a digital strategy? Do you know what one is? What does your demographic target audience do online? Where do they go, what sites do they visit, what services do they engage? How can you increase your visibility online? What's your competition up to online?
Maverick can answer those questions. We're Tampa digital strategy pros; leveraging technology to create immersive online experiences, enriched environments with A/V support that will keep your potential consumer interested. We take a holistic approach to digital strategies. Websites, mini-sites, mobile sites, digital audio and video content, rich internet applications, online communities, banner ads, search engine optimization, affiliate websites – they're all part of an integrated digital strategy.
Your online presence must be more than a website. The goal is to drive traffic to your site with our web consulting. At Maverick, we create additional opportunities for your business to be found online. We'll identify key opportunities where your online assets can be utilized. We'll evaluate the goals and needs of your clientele and show you how they line up with your digital presence.
Your digital strategy is imperative to your online presence. We can help you gain advantage over competitors. We can secure intuitive domain names that will drive traffic to your site – and away from the competition's. Our search engine optimization specialists will ensure that when searching for goods or services that are offered by your business, an individual is likely to find your online listing first.
Strategy without tactics is the slowest route to victory. Tactics without strategy is the noise before defeat.
Sun Tzu