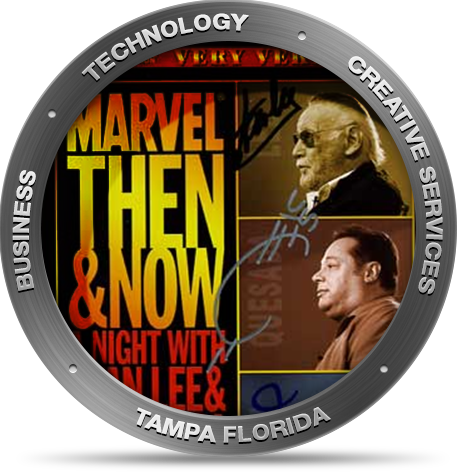 In 2007, Maverick proudly produced and released its debut feature entitled: Marvel: Then and Now, An Evening With Stan Lee And Joe Quesada, Hosted By Kevin Smith.
Okay, so we could have probably come up with a catchier title. But seriously, who could you leave out? One's the biggest name in comic book history, the second is the hottest moviemaker in the world under 40, and the third is the current editor-in-chief of Marvel. Together they're dynamite. (Marvel was recently acquired by Disney).
Says Maverick CEO Mark Marchetta, "This was our first film project, and it was a big one. To join forces with the likes of Stan Lee and Kevin Smith for our debut feature was an honor and a privilege, and I think it positions us well for future releases.
Filmed in front of a packed house at UCLA, Then & Now is two-and-a-half hours of Marvel tales and nuggets from the man who created Spider-Man, The Fantastic Four, The Incredible Hulk, and legions of other legendary superheroes and nefarious villains. Lee is joined onstage by Joe Quesada, the current editor-in-chief at Marvel Comics.
Smith, director of fan favorites and box office hits like Clerks, Clerks II, Dogma, and Jay and Silent Bob Strike Back, ties the evening together as host and taskmaster.
In addition to the main feature, Then & Now sports a host of bonus material, from VIP room interviews to a behind-the-scenes reel with special guests like comic creators Brian Pulido and Jeph Loeb.
A portion of the proceeds benefit The Hero Initiative, a charitable foundation benefiting struggling comic industry veterans.
A marketer is a mixer of ingredients, who sometimes follows a recipe as he goes along, sometimes adapts a recipe to the ingredients immediately available, and sometimes experiments with or invents ingredients no one else has tried.
James Culliton