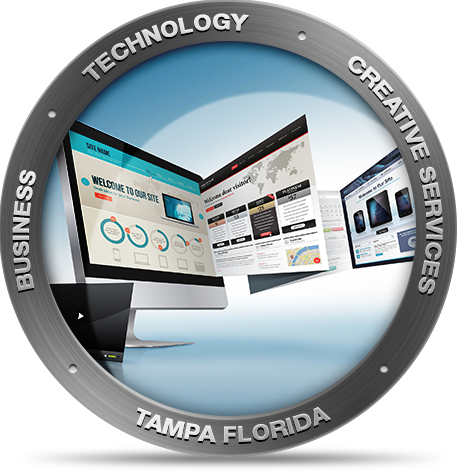 Our website design will dazzle your visitors!
At Maverick, we create Tampa Web Design like no other, we use cutting edge technology — from the latest design software to Flash animation — All to make your site as appealing as it is functional.
Our Website design will show your best side. You must have an online presence – it's a 21st Century business obligation. We'll make it a letter-of-introduction. In fact, we can create a Custom design web site of any size to suit your needs, from a simple page that lets visitors know what you do and where you are, to complex, labyrinthine, multiple-module sites that show potential clients every last detail about your business.
Maverick can ensure that your website design performs the same task, collecting traffic data to teach you more about your business. We're also Tampa Bay's top Search Engine Optimization experts. We can make sure your site isn't just informational and great-looking – it's also seen.
The new information technology, Internet and e-mail, have practically eliminated the physical costs of communications.
Peter Drucker